A summer of celebration of young people's creativity in Ipswich
Hullabaloo22 is the first major collaborative project for ICEP. It will support and celebrate activity happening in Ipswich between March - August 2022 through which children and young people can express themselves, develop skills, and have a voice through creative and cultural participation.
Hullabaloo22 is a unifying banner to bring together and amplify the range of amazing activity led by education, arts and community settings and freelance practitioners across the town. This includes both existing activity and new projects or special events. Our aim is to champion and demonstrate the power of partnership working and showcase the impact of young people's cultural and creative engagement across Ipswich.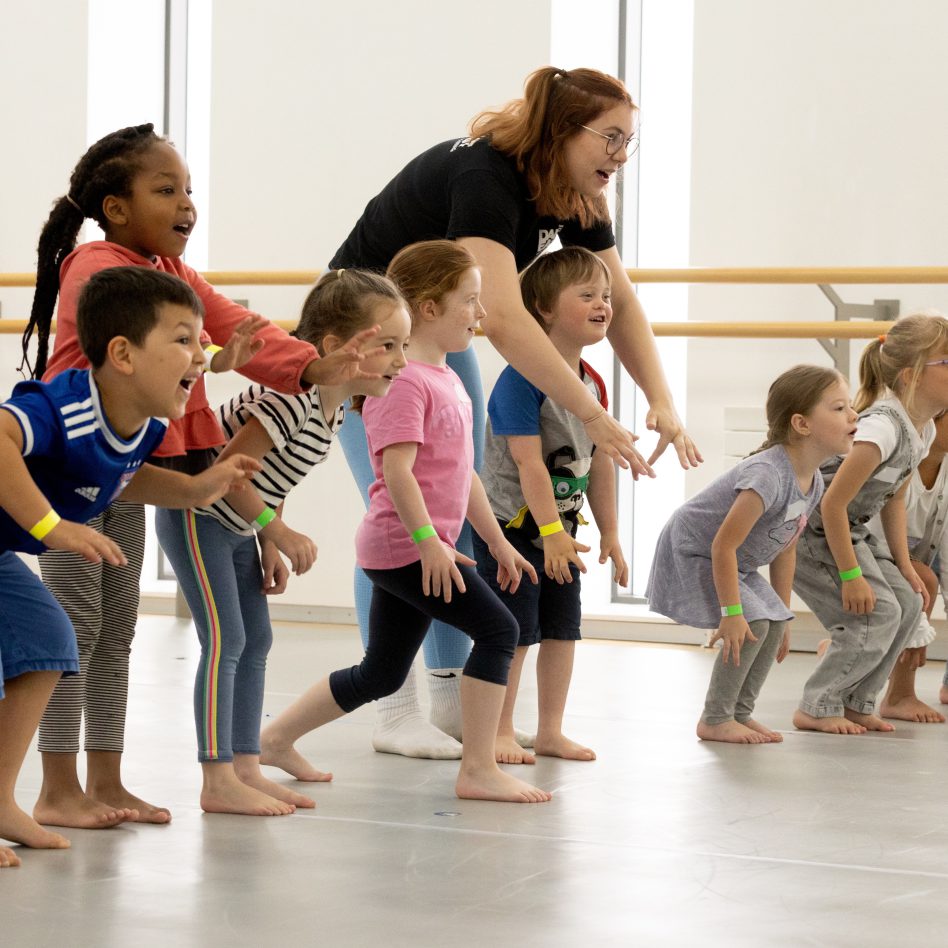 Get Involved
If you are running creative or cultural activities for young people in Ipswich during this period, we'd love to hear from you. Register your activity below!
The central theme is 'Tell Your Story'. We invite providers to respond to this theme by putting young people's voices at the heart of their activity through co-production and active participation.
Activity can be:
Online or digital

A one-off event, or a project or programme

For young people, children and/or their families, however you define this

Either a public event or a closed group activity

In any artform(s), or related to heritage or cultural engagement more broadly

For young people, children and families in Ipswich - you may be based somewhere else

Existing activity or new projects or events
Organisations of any scale and freelance practitioners are equally welcome to register their activity.

Get inspired
Hullabaloo22 brings together a wide range of activity across Ipswich, including newly developed collaborations and targeted projects that address barriers to participation for children and young people. Find out more below.
Get inspired by creative projects led by education settings through the Ipswich Opportunity Area Tell Your Story project fund, supported by ICEP. From early-years settings to further-education colleges, over 30 partners are working with freelance artists and arts partners to develop children and young people's oracy and emotional literacy. Find out more about Tell Your Story projects.

Thanks to Suffolk County Council's Covid Continuity Fund for Culture, ICEP is also supporting a number of community partners to commission a local artist to work with the young people they support, including Suffolk Family Carers, South Street Kids, YMCA and Aspire Black Suffolk.
Why register?
Be part of a collective movement celebrating the immense creativity of children and young people in Ipswich, and the wide range of providers supporting them. Together this will enable us to make a stronger case for the value of young people's creative participation in Ipswich, and the value of partnership working.

The information you provide will be used to showcase activity on a dedicated area of the website. At the end of Hullabaloo22, we will share outcomes and case studies that demonstrate collective impact and share best practice.
If your activity is public, we will share the information you provide with Let's Get Creative, a library of free and low-cost creative experiences happening in Suffolk with a wide reach to families and local communities.
We will also use the information you provide in press and marketing about Hullabaloo22 and ICEP, to add volume to your own marketing and amplify our collective impact.
You will have access to logos and branding guidelines for ICEP and Hullabaloo22; a marketing toolkit; and an evaluation template to capture your outcomes.
By registering you will become part of the ICEP network, a supportive and collaborative community of people working across arts, education and community settings - and have access to network events, free training and opportunities to build new relationships and share resources.
When registering your activity for Hullabaloo22, we'll ask you to sign up to our Partner Agreement outlining shared values and requirements that ensure the safe and inclusive participation of young people. You'll also need to agree to evaluate your activity using ICEP's simple templates, and to abide by ICEP's marketing guidelines in your own communications.